WE MATCH GAMES INDUSTRY TALENTS WITH GREAT COMPANIES
Focus on making games — recruitment is our business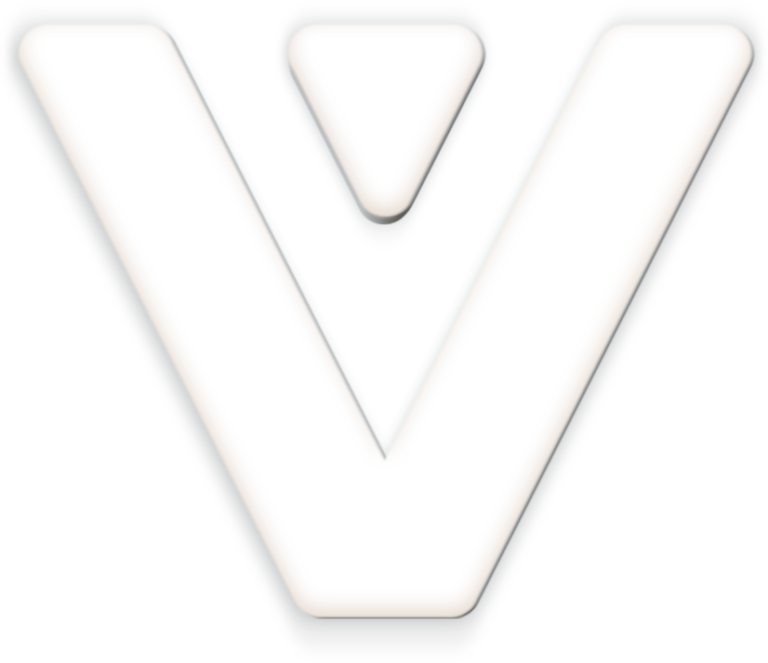 Values Value: Recruitment Agency for Games Industry
Values Value is a team of game development recruiting experts.
Since 2017, we have been helping video games industry companies to hire entire teams, headhunt top-level talents, study the labour market and salaries in the industry.
Our recruitment agency focuses on result, speed and top-notch recruitment processes. The candidate is our core value, as a game recruitment agency we stand up for the employee's right to decent working conditions and a comfortable job change process. We love games and believe that by matching gamedev talents with great companies players get more chances to enjoy top games.
Dedicated top recruiters and talent sources integrated into your hiring team. Cost effective and flexible. Great for companies who hire a lot or have vacancies with several placements per position. During the recruiting process we show candidates for related vacancies as well. 
Our most wanted model for complex positions. A team of a top recruitment lead, recruiter and talent sourcer in search for the best games industry talent. Well-built processes aiming at result, speed, quality and development. Success fee with progressive rate depending on exclusivity and prepayment.
Top candidates from our database and network open to new opportunities. Regular talent pool from our pipeline on different positions. You get the candidates ready for interviews with CVs and portfolios (if any), our screening results and salary expectations. Only for existing clients.
Sourcing
We develop a tailored search strategy, create a comprehensive list of potential candidates, and curate a shortlist of the most suitable individuals. From initial contact to reporting, we handle the entire process, keeping you informed every step of the way. Maximize your recruitment efforts with our expertise.
Learn more!
Market Analytics
We conduct a comprehensive analysis of the market, including salaries, perks, benefits, and competitors. Our approach involves gathering data from our own research as well as aggregating information from open sources. We provide research services upon request for a fee.
Learn more!
Consulting
Game developers focus on games, while we help them focus on the employees. Starting with a company review and in-depth audit, following with designing strategies and operational plans of improvements, up to ongoing consulting and training your recruitment team.
Learn more!
What we are most valued for
Three features that our clients usually highlight after working with us:
Candidates pipeline
We work hard on pipeline's
quality, so you'll get exactly
what you need
Our processes
Meaning: how well our
processes are established in
terms of result and speed
Our values
Values that lead us to a certain
attitude to clients, candidates,
partners and work in general
Take a look at our processes
Briefing and contract
To start an effective search of candidates, we initially send quite a hardcore brief form and a simple contract.
Setting up the roadmap & candidate profile
We design a roadmap for 40 business days for internal use. Each roadmap stage has standards of speed and quality. We never start to search the candidates without a proper Candidate Profile with expected results, tasks for the probation period and criteria of success.
Brief call with the recruitment team
As soon as all the financial and legal aspects are dealt with, we set up a brief call where our recruiters meet with the hiring team from the client's side and discuss the position and candidates profiles from the calibration list.
Calibration list
It is an important stage which helps us to understand the requested candidate's profile and to ensure further quality search. Moreover, vacancies are periodically closed with candidates from these lists.
Interviews
When the VV recruitment team has a finalized vacancy description and approved process by the hiring manager, our specialists begin to set up interviews with "engaged" candidates.
Feedback
It is crucial for us to receive detailed feedback from hiring managers about each candidate.
This feedback helps us in our further search and causes a positive impression on candidates which influences companies' reputation.
Reporting
Every Monday we send the reports which include information about weekly results and plans for the next week. We also have weekly sync calls with our clients where we can discuss the position or candidates updates in person.
Retrospective
Our team prepares a retrospective report when the vacancy is closed. There you can find all the chronology of the hiring pipeline and the information about all candidates and feedback, our conclusions and recommendations.
You've provided a great help in my two last jobs, at Tilting Point and now at Legou Games! You found some of our best employees and I know there were hard positions to fill! Also, you've always been willing to share some very good insights about the market. And now I feel that we have a good partnership based on trust and sincerity.
Thank you for all the hard work!

Paul Huetz

General Manager Ukraine, Legou Games
I think that in the CIS region, VV are definitely the best specialists in their industry. Everything is explicit, obvious, fast and to the point.

Mikhail Palekha

Founder, Globula
We thank Values Value for productive cooperation over the years.
For us, you are a reliable partner associated with quality. We wish you prosperity!

Ilya Kuprin

Co-Founder, Playcus
An excellent team of professionals. They helped us to fill very difficult positions when we did not have time to do it. The work is very clear and structured, while the team is very flexible and can adapt. It is very pleasant to work and weekly phone calls have become a good tradition. 🙂

Valery Vishnyakov

Founder, Hypercell
Thanks to the Values Value team for a well done work! Closing difficult positions in game development is what Values Value are definitely strong at. Professionals in their industry. Well-established processes, always pleasant communication and a desire to help.

Pasha Lando

Founder at Core5
I would like to thank the entire Values Value team for the effective cooperation and filling difficult vacancies, for a professional approach, for timely and pleasant communication. It is joyful to realize and be sure that with external recruiting your company is worthily, and without distorting information, represented on the market in front of potential candidates.

Tatyana Novikova

Recruiter, Belka Games
We have been working with VV since 2019 mostly on Art director and Game Designers vacancies. During this time, vacancies for these positions were qualitatively filled. I would like to highlight the involvement in the needs of the company, a systematic update and analytics on working with vacancies. There was maximum synchronization with the company, and they kept us abreast of what was happening on the market in a timely manner. Many thanks to the VV team for their work!

Matylionak Oksana

HR Business Partner, Melsoft Games
We are very glad that we are working with professionals from Values Value - it is a rarity to find people who understand the nuances of recruiting specifically for game development. Above that, always polite, friendly and beautiful. Like!)

Alexander Logvinov

Development Producer, Apella Games
Contact us to start hiring best games industry talents