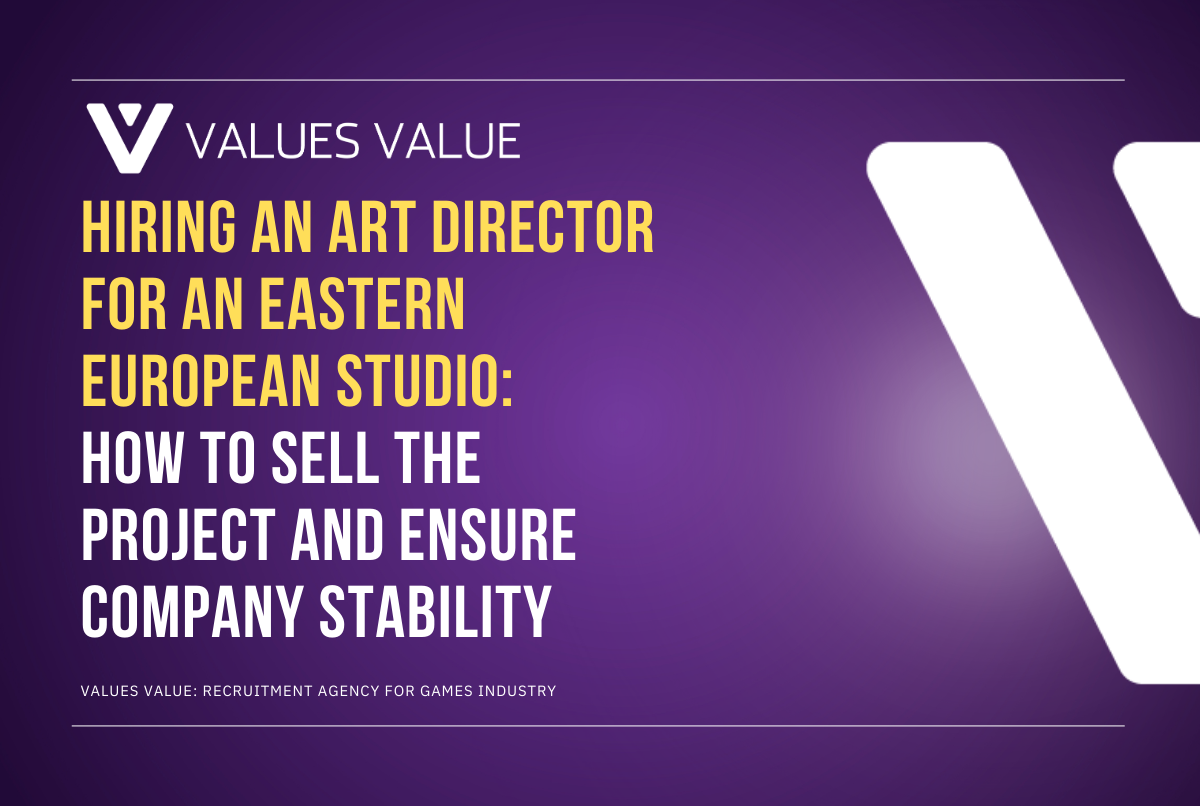 We were looking for an Art Director for a successful Eastern European studio who would head the art department. The candidate's location and nationality were not important: the company had several legal entities (one in Estonia), and they could hire remotely on B2B contracts. Relocating to the office was also an option. Proficiency in English was crucial as it served as the primary language for internal communication.
Project: Mobile, Casual, Merge
Profile of the desirable candidate
We were in search of an individual to take charge of several crucial responsibilities. This included creating and sustaining a high-caliber visual style consistent with top Western market standards (such as Dream, Supercell, Peak, Zynga). Additionally, they would be tasked with enhancing the user interface of the game to ensure a smoother and more seamless experience. Leading and fostering the growth of a team comprising artists and animators was another essential aspect of the role. Moreover, leveraging AI to expedite development processes while maintaining a high level of quality was also a significant responsibility. 
A key requirement for this role was expertise in art visuals, 2D design, and a comprehensive understanding of UI/UX to effectively collaborate with interface designers.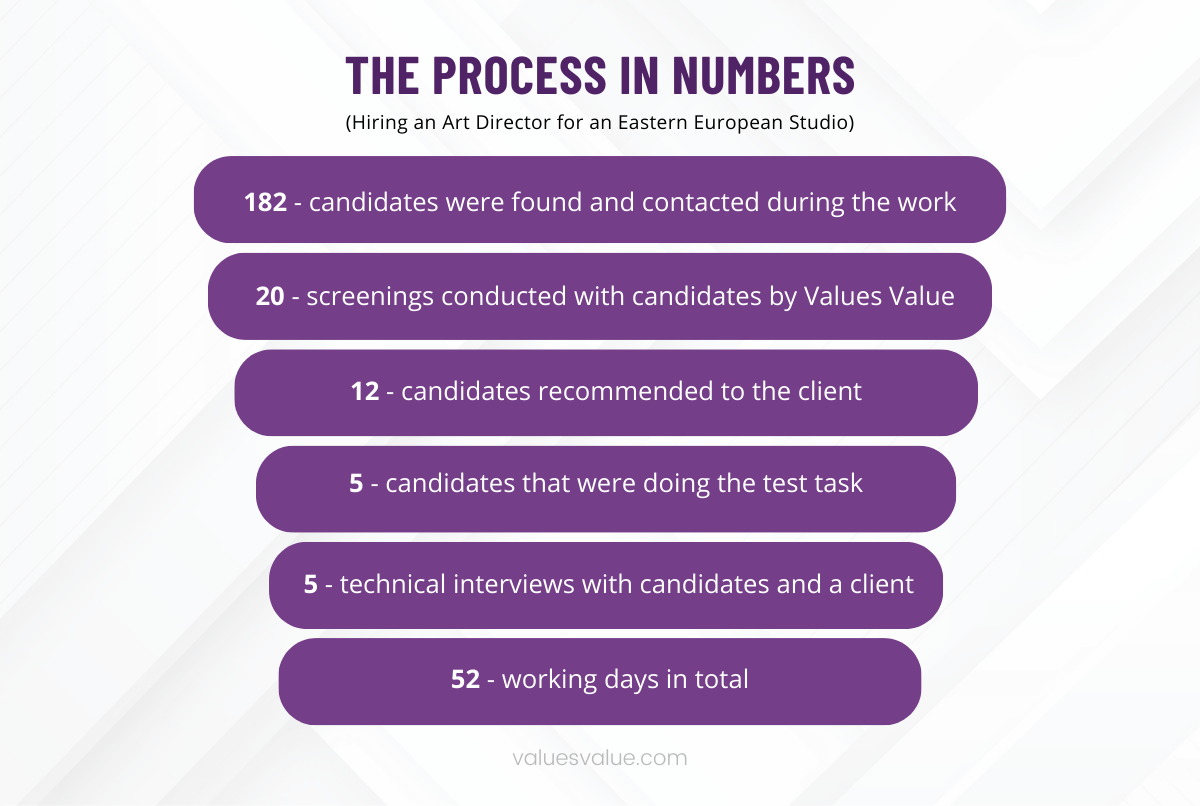 Challenges
In the market, there are numerous merge projects, and our aim was to help the client's project stand out amidst the competition. It's important to note that the project was already prepared, not a development from scratch. This meant that the project already had a basic visual design that needed enhancement to reach an appropriate level for a global launch.
What helped to fill the vacancy
We filled the vacancy by sourcing candidates from relevant companies and engaging with the client to better grasp the profile. Additionally, articles in niche media discussing our client's investments helped reinforce the credibility.
The project we sought an Art Director for practically sold itself: it was inherently fascinating, casually-styled, and held great potential for enhancing art quality.
Eventually, we found an excellent candidate who was a perfect fit for the role.
---
From the Values Value side, the process was owned by Sasha Kononenko, the Recruitment Lead & Partner. The sourcer on the project was Valeria Bakhvalova, the Head of Sourcing & Partner. Great job, Sasha and Valeria!
---
Looking for a recruitment partner?
Values Value is a team of game development recruiting experts.
Since 2017, we have been helping video games industry companies to hire entire teams, headhunt top-level talents, study the labor market and salaries in the industry.
Our recruitment agency focuses on result, speed and top-notch recruitment processes.
The candidate is our core value, as a game recruitment agency we stand up for the employee's right to decent working conditions and a comfortable job change process. We love games and believe that by matching game dev talents with great companies players get more chances to enjoy top games.