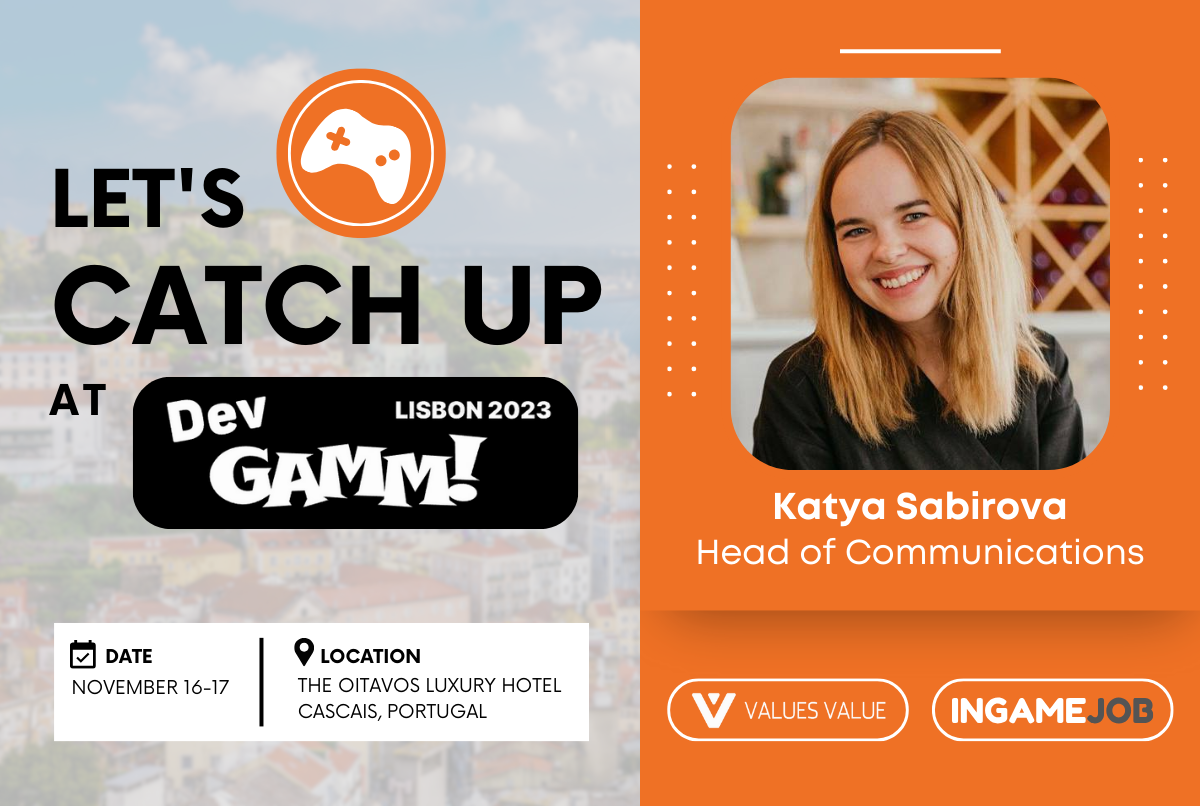 We are eagerly looking forward to the event in Portugal from our beloved partners — DevGAMM. On the 16th and 17th of November, representatives of the games industry will come together on the shores of the Atlantic Ocean for deep and meaningful discussions. We at Values Value are thrilled about the speakers, the location, and the planned parties!
Our Head of Communications, Katya Sabirova, is already receiving requests for meetings in Pine. Ping her if you'd like to discuss hiring, career related stuff, salary analytics, HR trends, or just have a friendly chat and enjoy some time together.
See you there!
Até breve! Obrigado!