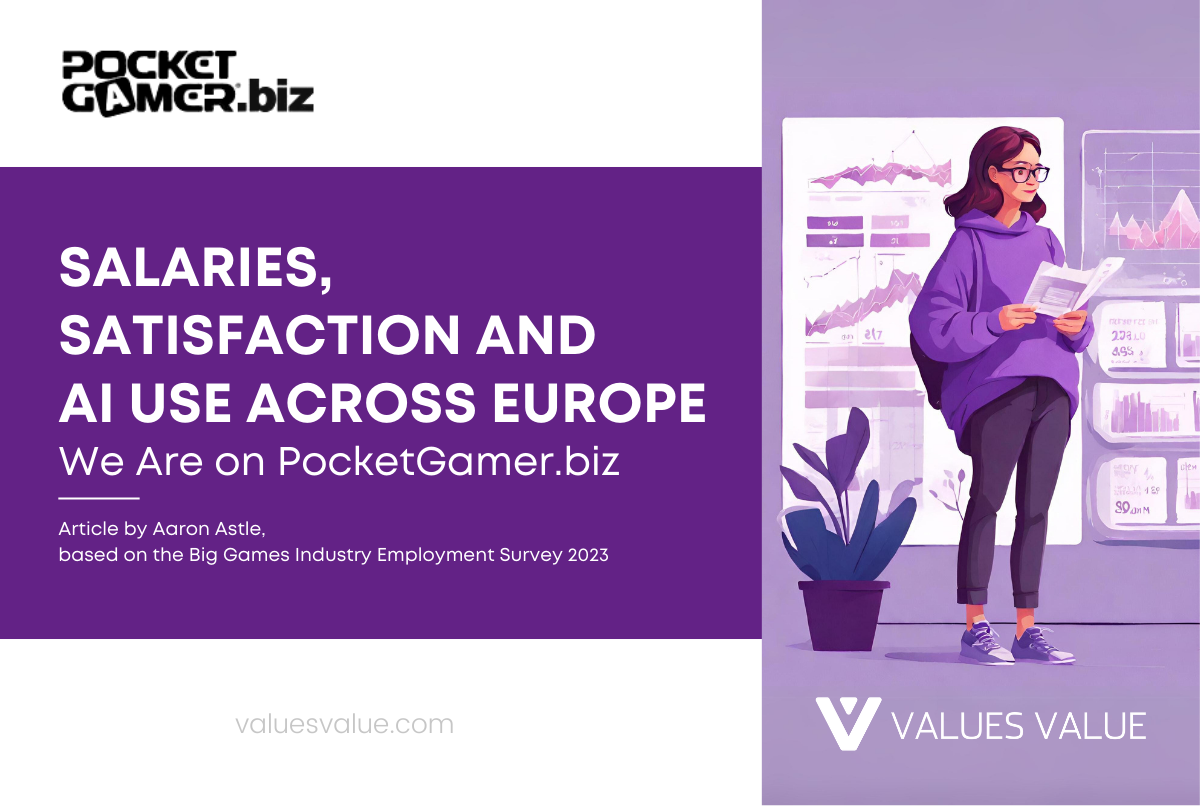 Recruitment expert Values Value and career opportunities platform InGame Job have partnered up again this year to release the seventh edition of the Big Games Industry Employment Survey.
The annual survey began in 2017 with 836 participants, and 2023's is nearly double that size with 1610 respondents having participated across 78 countries.
PocketGamer.biz is once again interested in our research. This time, the editorial team carefully reviewed our Big Games Industry Employment Survey 2023 and published a summary with key figures and insights.