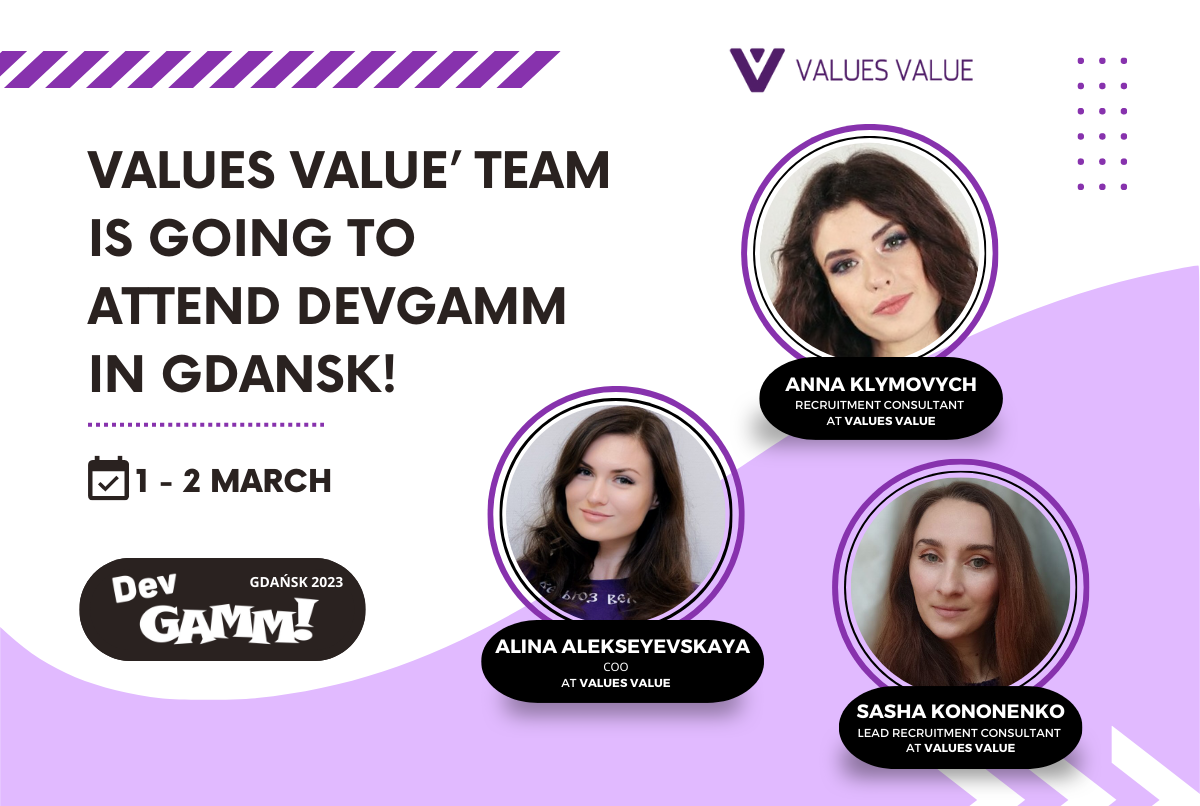 Sasha Kononenko, Lead Recruitment Consultant, will share analytics and forecasts about recent layoffs in the games industry.
Definitely check out the session at the conference on 1st March, 14:30 CET.
Learn more which specialists suffered the most, and what to expect in 2023. Also, catch the bonus, – a block on how to fire ethically.
And Anna Klymovych, Recruitment Consultant at Values Value, will moderate a panel discussion with a topic – HR's view on the job search process in Polish gamedev.

Panelists including Monika Michalak, CEO at 8Bit, and Piotr Nowak, Talent Acquisition Manager at Imponderabilia, will discuss the situation in HR of 2022, make forecasts for 2023, give tips for finding a job, define the peculiarities of the search for a job in Poland, and tell if there is help for Ukrainians.
Join on 2 March, 12:15 CET, at the conference to learn all of the above and more.
And, as always, feel free to meet Alina Alekseyevskaya, Sasha Kononenko and Anna Klymovych at the event, especially if you are looking for new employees or career opportunities, information about the labor market and industry analytics or possible cooperation with Values Value.