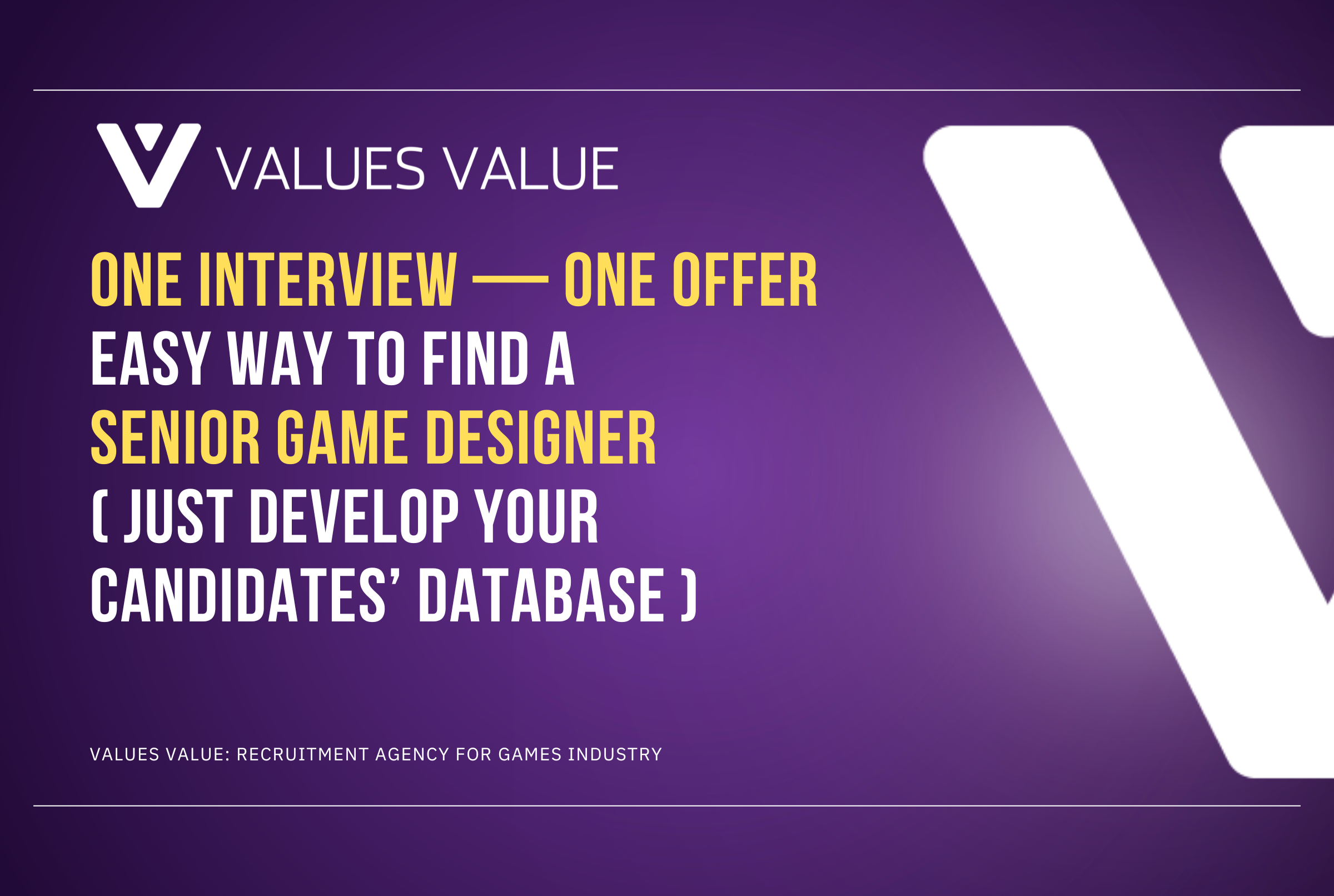 The Values Value client was a fresh startup. When we were dealing with their vacancy (Senior Game Designer), there were 15+ people in the company. The team was from Ukraine, and they even had an office in Kharkiv, but because of the war they had to move their legal entity to Cyprus and relocate inside the country or go abroad.
Project: action MMO sandbox mobile game.
Profile of the desirable candidate
The company was looking for a candidate for remote work, and first of all they considered Ukrainians in order to support our candidate market. Reference companies were companies with midcore successful titles –  such as Plarium, Wargaming, Gameloft.
The company needed a Senior Game Designer with experience in mobile Multiplayer/ Midcore/Hardcore F2P games and an understanding of the market of various Sandbox projects.
Challenges
It was difficult to hunt specialists from large successful companies, since this is a startup without a famous name or special brand on the market. Also, the founders needed a professional in the team very urgently.
What helped to fill the vacancy
We filled the vacancy in 13 working days after the first technical interview. This is a candidate from Values Value database – before this hiring, we had already successfully employed him in two companies. We knew that he was open to new opportunities because the studio where he worked had closed the project.
The candidate was attracted by an interesting project and a high-level role with the opportunity to grow and take on more responsibility. The candidate also liked the fact that it was a Ukrainian company.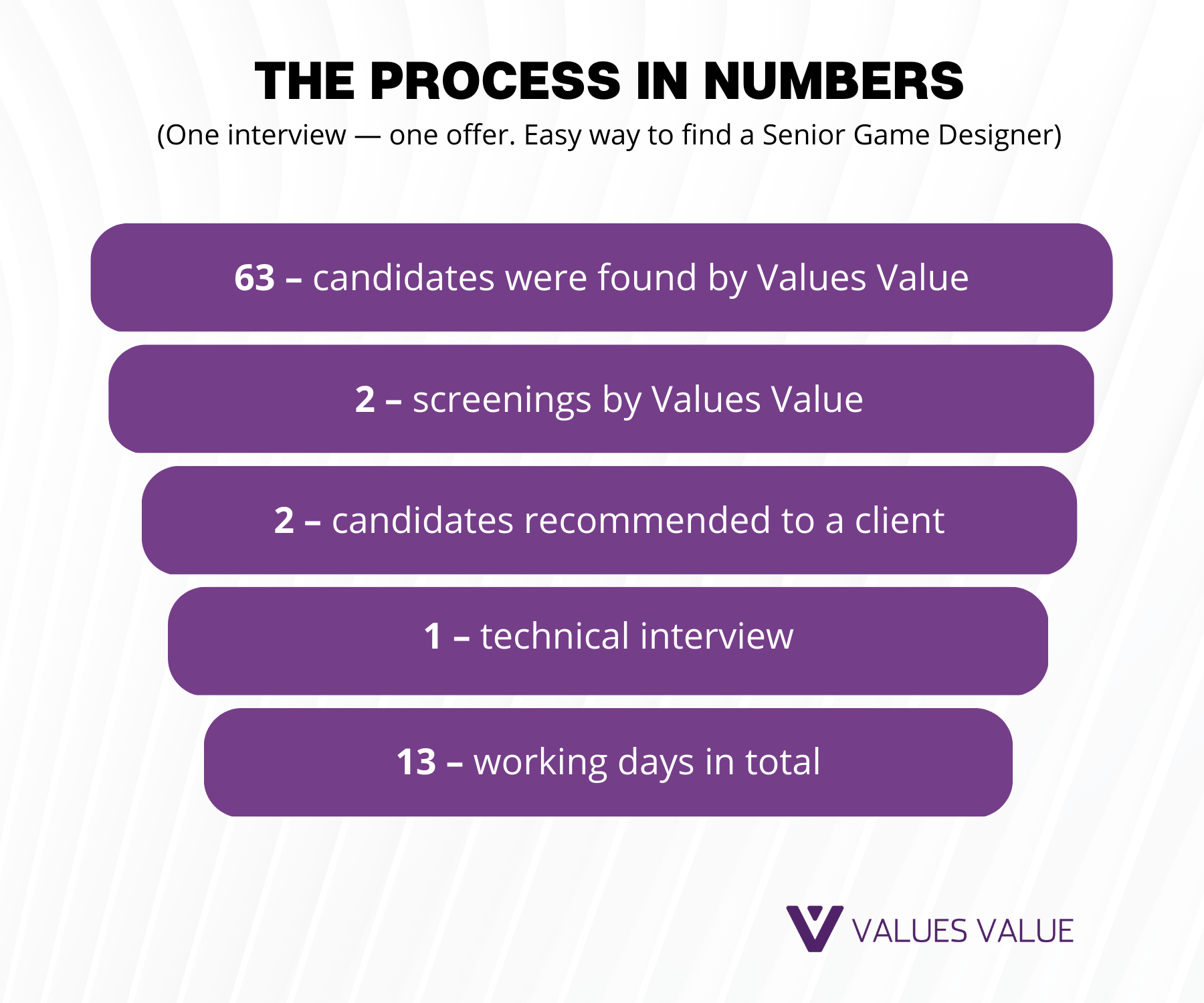 From the Values Value side, the process was owned by Anna Vashchenko, Recruitment Lead.
The sourcer on the project was Sergey Mynchenko, the Talent Sourcer. Amazing job!
Contact us to start hiring best games industry talents!
Check out our other cases!