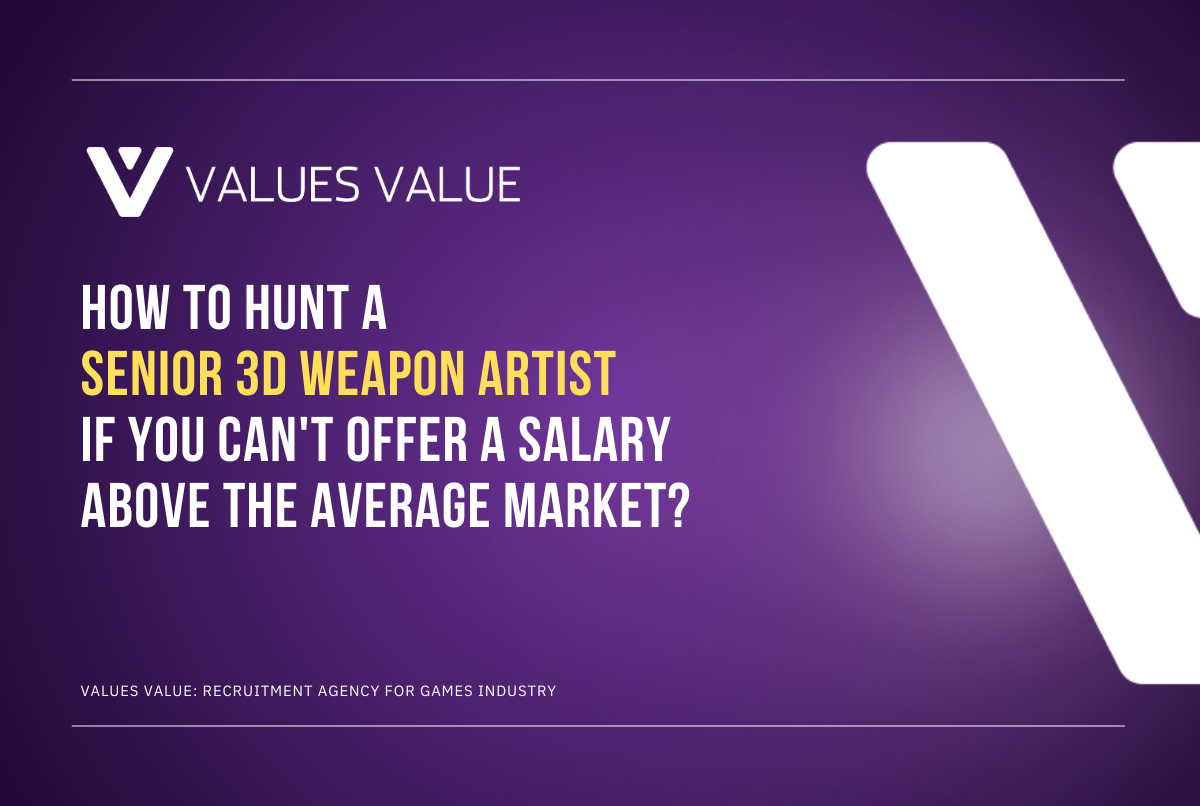 If you do not have the opportunity to attract a candidate with a higher salary, then try to attract them with an interesting project and tasks. Read about our case.
Project: AAА, First-Person Shooter Dark Souls Like, Hardcore, PC/Console. 

Profile of the desirable candidate
3+ years of experience in AAA games;

Experience in 2D/3D hard-surface and solid modeling;

Experience of creating weapon models ready for animation;

Experience with Fusion 360/Inventor, Maya, Blender, ZBrush, Substance Painter/Designer, Photoshop;

Ability to create optimal UV for different types of textures (tiles, rectangular, UDIM);

Work experience in UE;

A candidate should be familiar with various model production pipelines, deeply understands shapes, design and materials.
Challenges
There were salary limitations. Good candidates with higher salary expectations had to be rejected. We always recommend clients to add 20% to the salary rate in the candidate's offer, if it is hunting top specialists. In this case, the company did not have such an opportunity, they offered the average salary of weapon artists in the market.
Also, there were issues with the process speed. The hiring manager was very busy and gave feedback to candidates slowly. 
What helped to fill the vacancy
The hunting of specialists from successful companies was very difficult due to the limits of the salary offered. Fortunately for us, we found a cool artist that was open to new opportunities, whose financial expectations from the employer matched the proposals of our client. 
But the key factor, of course, was not that the candidate was out of work at that time. An interesting PC/Console project, a range of tasks and career development opportunities became decisive factors for the candidate who accepted the offer.
Also, proactivity helped us to fill the vacancy on time — we initiated communication with the company if we saw that the speed of work was slowing down, and all candidates received feedback almost on time.
From the Values Value side, the process was owned by Anna Klymovych, Recruitment Consultant, and by Sasha Kononeko, Recruitment Lead. Thank you, ladies, for your job!
Contact us to start hiring best games industry talents!
Check out our other cases!